20"-25" Pink-and-Black Striped Fox Tail with Silicone, ACE, or Stainless Steel Butt Plug [Choice of 3 Sizes Each]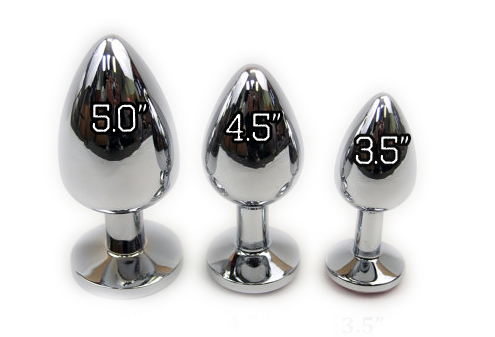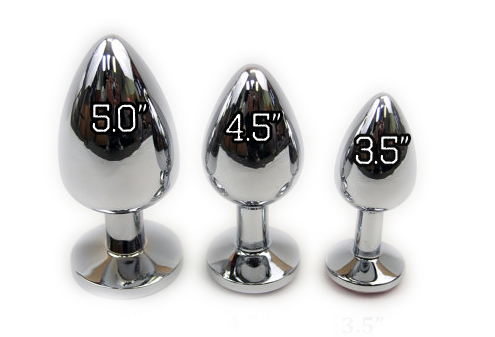 20"-25" Pink-and-Black Striped Fox Tail with Silicone, ACE, or Stainless Steel Butt Plug [Choice of 3 Sizes Each]
Every fur is a unique piece of nature, and as such, the colors and patterns will vary slightly from tail-to-tail; the photograph on the listing will not be the exact same as the item you receive.
Sizes range from 20"-25" and will vary as well.
Comes with your choice of 3 available butt plug sizes, in 3 available butt plug types.
 
SILICONE SMALL PLUG MEASUREMENTS:
Over All Length: 4.5 Inches / 11.43 centimeters
Widest point circumference: 3.5 Inches / 8.89 centimeters
Insertable Length: 3.5 Inches / 8.89 centimeters
Base diameter: 1 3/4 inches / 4.44 centimers
SILICONE MEDIUM PLUG MEASUREMENTS:
Over All Length: 5 inches / 12.7 centimeters
Widest Point Circumference: 4 inches / 10.16 centimeters
Insertable length: 4 inches / 10.16 millimeters
Base diameter: 2 inches / 5.08 centimeters
SILICONE LARGE PLUG MEASUREMENTS:
Over All Length: 6 inches / 15.24 centimeters
Widest Point Circumference: 5 inches / 12.7 centimeters
Insertable length: 5 inches / 12.7 centimeters
Base diameter: 2.5 inches / 6.35 centimeters
STAINLESS-STEEL SMALL PLUG MEASUREMENTS:
Overall length: 2.75 in / 6.98 cm
Widest-point circumference: 3.5 in / 8.89 cm
Insertable length: 2.5 in / 6.35 cm
Weight: 1.8 oz / 51.02 grams
STAINLESS-STEEL MEDIUM PLUG MEASUREMENTS:
Overall length: 3.0 in / 7.62 cm
Widest-point circumference: 4.0 in / 10.16 cm
Insertable length: 2.75 in / 6.98 cm
Weight: 3.2 oz / 91.71 grams
STAINLESS-STEEL LARGE PLUG MEASUREMENTS:
Overall length: 3.5 in / 8.89 cm
Widest-point circumference: 5.0 in / 12.7 cm
Insertable length: 3.25 in / 8.25 cm
Weight: 5.6 oz / 158.75 grams
MEDIUM ACE:
Overall length: 3.5 in / 8.89 cm
Widest-point circumference: 4.5 in / 11.43 cm
Insertable length: 3.0 in / 7.62 cm
Weight: 1.50 oz / 42.52 grams
LARGE ACE:
Overall length: 4.0 in / 10.16 cm
Widest-point circumference: 5.5 in / 13.97 cm
Insertable length: 3.5 in / 8.89 cm
Weight: 2.7 oz / 76.54 grams